Dieting vs. a healthy lifestyle is a long-standing debate among most health and fitness enthusiasts around the world. While few call healthy diet tips to be the most effective, others root for a healthier lifestyle to reap long-term benefits.
Yet, to understand which one is better for you, we first have to take a deep understanding of both terms. In this article, we will discuss the healthy lifestyle benefits of dieting.
What is dieting?
Dieting is the practice of consuming food in a strictly regulated manner in order to lose, maintain, or increase weight. To put it another way, a dieting plan for weight loss is deliberate dietary management or restriction. People who are overweight or obese frequently utilize diet food charts to lose weight, sometimes in conjunction with exercise.
The diet stresses calorie restriction in order to lose weight, especially if you want to lose weight quickly. Dieting plans for weight loss often neglect the basics of good nutrition and solely focus on weight reduction, despite the fact that the theory of diet might consist of a balanced approach to food and nutrition that merely restricts calories. It also primarily aims to remove all forms of food (e.g., no protein, no carbohydrates or fats)
This diet has a number of drawbacks. First, even though people may lose weight at first, weight loss is typically unstable since the diet itself is not steady. They do, however, frequently acquire and then lose weight. Second, dieting plans for weight loss may result in health issues like malnutrition, dehydration, fatigue, muscle loss, and so on.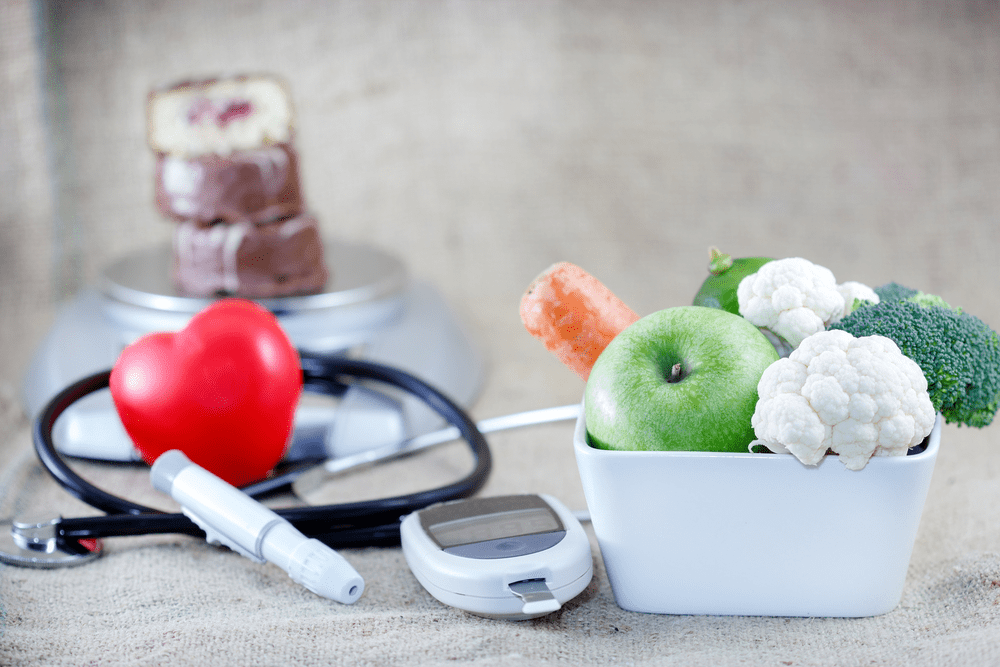 Malnutrition, particularly chronic malnutrition, can result in serious and long-term physical harm, and in some circumstances, even death. Healthy diet tips are not so healthy and may also frequently cause [provides little energy and can make you more susceptible to infectious illnesses or aggravate existing health issues owing to diet-induced stress on the body].
What is a healthy lifestyle diet?
All nutrients generated from food, such as protein, carbs (sugar), and fat, as well as vitamins and minerals, are required for our bodies to operate correctly. Balance is essential for maintaining a healthy weight and ensuring long-term health.
A healthy diet is a diet routine that provides the body with all of the vitamins, minerals, nutrients, and calories it needs to operate properly. Lots of fruits and vegetables, lean protein, healthy fat, and healthy oils and seeds are all part of a balanced diet. Proper nutrition does not include a blacklist of all food items but instead emphasizes portion control and the intake of fewer foods or processed meals.
A healthy diet makes weight reduction feasible and supports the sorts of weight loss that doctors recommend: safe, progressive, and long-term. In addition to overcoming health issues, maintaining a robust immune system, and increasing excellent energy levels and a sense of well-being, an adequate diet is also important.
How Healthy eating is Better Than Dieting?
A healthy diet supplies the body with the nourishment it requires, including all of the vitamins, minerals, nutrients, and calories it needs to function properly. Lots of fruits and vegetables, lean protein, good fats, whole grains, nuts, other nuts, and water are all part of a diet food chart
A nutritious diet is critical for maintaining a robust immune system and warding off illnesses including diabetes, cardiovascular disease, some malignancies, bone problems, and obesity. It also fosters a healthy level of energy and a feeling of well-being.
Healthy eating has a good influence on your physical and emotional well-being – People who consume a diet rich in fruits, vegetables, nuts, whole grains, legumes, fish, and healthy fats are less likely to suffer physical and mental health problems than those who eat fewer of these items, according to several studies.
Healthy Eating Benefits Your Physical and Mental Health in the Long Run — Many studies suggest that those who consume high-fat meals, vegetables, nuts, seeds, nuts, fish, and excellent fats are less likely to develop physical and mental health than those who eat healthy foods.
A quick weight loss diet plan, on the other hand, focuses on calorie restriction in order to lose weight. A strict diet is not the best way to lose weight and is very difficult to sustain over time. People who attempt to starve themselves via a 7-day diet plan for weight loss become extremely thin, and they will frequently gain weight after they stop dieting. Rapid weight loss can be induced by hunger or an excessive diet, but such rapid weight reduction is rarely healthful or sustainable.
Dieting tips for weight loss can cause a variety of health issues, including starvation, tiredness, muscular atrophy, dehydration, migraines, and gallbladder issues.
In the long run, good eating habits and regular exercise are the most successful techniques of weight loss, and we feel this is an ideal and healthy approach to weight loss.
To understand the best dieting tips for weight loss, one must first comprehend what the body requires in terms of nutrients to be healthy. This knowledge encourages and inspires people to think about food as more than just a means of consuming calories and hoping that they are burned by the body. The advantage of a healthy diet in terms of weight maintenance is that eating the correct amount of food in the right quantity makes it much simpler to regulate your weight.
Dieting vs. Healthier lifestyle: Which one is best for you?
Dieting or extreme weight loss methods are majorly aimed to bring short-term weight loss for the body. It focuses on restricting the daily calorie intake while minimizing or avoiding the consumption of a list of food options.
A healthier lifestyle, on the other hand, is a phenomenon that will help you achieve the desired result in long term. Still, you cannot say that a quick weight-loss diet plan is better than a healthier lifestyle. It simply depends on your specific health and fitness needs and you may choose either of the options to organize your health and fitness plans.
Conclusion
Make sure you eat a variety of meals that are balanced in terms of calories. To acquire vital nutrients for your body, choose an appropriate portion size and consume fruits and vegetables in various colors. Try exercising for at least 30-60 minutes daily. It is healthy to eat every now and again.
You can lose weight and keep it off by following some healthy lifestyle adjustments. That said, you must consult with your physician before proceeding with dieting or a healthier lifestyle.
So at the end of this article, I would like to ask, How many of you choose a healthy lifestyle over dieting? And living a healthy life.