Before heading towards 4 low cholesterol recipes, we must first understand what cholesterol is for our health. In Layman's words, Cholesterol is a waxy substance produced by our bodies. Moreover, It is required for cell division, vitamin production, and hormone secretion.
Our bodies are capable of producing all of the cholesterol we require. When we consume too much cholesterol in our diets, our blood cholesterol levels may rise to an unhealthy level. Moreover, dietary cholesterol can be found in animal products such as meat, cheese, and eggs. Fortunately, eating a low-cholesterol diet is both tasty and healthy.
As a high-fat diet can raise cholesterol levels, choose lean proteins, fresh vegetables, and hearty beans. Many types of fish contain healthy fats that have been shown to increase your levels of high-density lipoprotein (HDL), the good cholesterol that helps to remove low-density lipoprotein (LDL) from your bloodstream. A fiber-rich diet has also been shown to lower bad LDL cholesterol. This reduces the risk of cardiovascular disease by preventing the clogging of the blood vessels.
Why low a cholesterol diet is important?
Cholesterol is not inherently harmful. In fact, it is naturally present in a variety of foods, including egg yolk, cheese, and even sardines. However, there are various types of cholesterol that are harmful to your health. Because some foods contain this bad cholesterol, following a high-cholesterol diet can be harmful to one's health. According to research, healthy people should consume no more than 300 milligrams of cholesterol per day. Those with high cholesterol or diabetes should limit their intake to 200 milligrams per day. A single egg yolk already contains 186 milligrams of cholesterol.
Easy low-cholesterol recipes for dinner!
According to research, people with high cholesterol should limit their intake of saturated fat and sodium while increasing their intake of good fats and fiber. To help you manage your cholesterol levels, try these delectable recipes.
Seared Tuna with Bulgur & Chickpea Salad: Fresh tuna, olive oil, lemon juice, fresh herbs, and chickpeas are combined in this healthy tuna recipe. Are you cooking for two? Flake the two leftover tuna steaks into the remaining bulgur salad, then serve over lettuce the next day for lunch.
Sweet Potato-Black Bean Burgers: These curry-spiced vegan sweet potato-black bean burgers are simple to make. Blending the mixture with your hands creates a soft, uniform texture, and cooking in a cast-iron pan crisp up the outside. To make this recipe gluten-free, replace the bun with gluten-free oats and serve the patty in a lettuce wrap.
Instant Pot Chicken Soup with Root Vegetables & Barley: Use bone-in chicken for this recipe; it improves the flavor of the broth and the bones are easy to remove after cooking. This healthy chicken soup can be made in a pressure cooker or Instant Pot.
Chicken Chili with Sweet Potatoes: This healthy one-pot chicken chili recipe has a Southwestern flair thanks to the addition of spices, corn, and bell pepper. Serve with the hot sauce of choice and tortilla chips.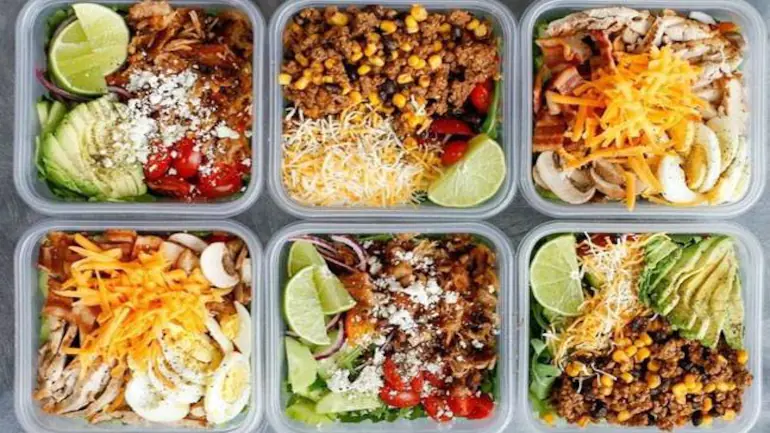 Listing various Low cholesterol foods!
A person's diet has a significant impact on how healthy their cholesterol levels are. Consuming foods that keep cholesterol levels in a healthy range can help prevent health problems such as heart attack or stroke. Here is a list of foods that can be included in a person's diet to help them lower their cholesterol levels.
Oats and grains
Legumes
Non-starchy vegetables
Nuts and seeds
Fruits
Soybeans, edamame, and tofu
Fish
Olive oil and avocados, etc.
Low-cholesterol dinner recipes with chicken!
 Chicken is one of the best cholesterol-friendly protein options because of its leanness. Skinless chicken breast is the best choice for low-cholesterol diets (1g per 100g) because it contains very little saturated fat. Here are some of the best chicken recipes that include cholesterol-lowering ingredients such as beans, olive oil, nuts, and avocados:
Sandwiches: Chicken sandwiches with low saturated fat and cholesterol-lowering ingredients like hummus and avocado make a great cholesterol-friendly lunch. They should also be made with high-fiber bread, such as whole meals (wholegrain) or seeded bread because fiber lowers cholesterol.
Salads: Salads are a simple way to combine chicken with cholesterol-lowering ingredients such as apples, beans, and nuts. Here are some simple recipes for a cholesterol-lowering chicken salad to try: Hummus Chicken Salad White Bean Roasted Chicken Salad, etc.
Soups: Store-bought chicken soups with less than 1.5g saturated fat per 100g and cholesterol-lowering ingredients such as beans, barley, and vegetables can help lower cholesterol.
All recipes are low cholesterol foods!
Those who are concerned about their health should try the low-cholesterol recipes listed below. We have chosen healthy food recipes that contain ingredients that can help lower high cholesterol levels for this list. Prepare to eat healthily with our low-cholesterol diet recipes!
Chilled Avocado Soup
Broccoli Almond
Bean Salad with Pine Nuts and Feta
Sugar-Free Apple Pie
Oatmeal With Fresh Blueberries
Lentil and Chestnut Soup
High Fiber Oatmeal, etc.
Low cholesterol recipes for breakfast!
With these healthy breakfast recipes, you can start your day on a delicious note. These heart-healthy recipes are low in saturated fat and sodium, but high in fiber, a nutrient that can help your body remove excess cholesterol.
Date & Pine Nut Overnight Oatmeal
Low-Carb Blueberry Muffins
Baked Banana-Nut Oatmeal Cups
Muesli with Raspberries
Smoked Salmon Breakfast Wraps
Spinach-Avocado Smoothie, etc.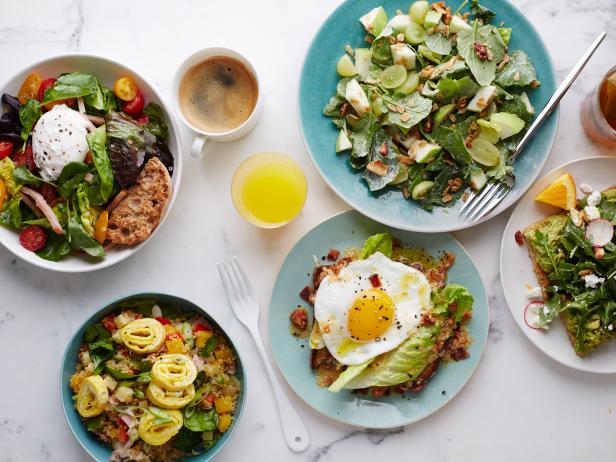 Low cholesterol recipes with meat!
We have compiled a list of low-cholesterol meat recipes. There is such a wide range of flavors in these recipes that you are sure to find something to your liking. The majority of these recipes are quick and easy, designed for busy weeknights.
Low fat Skillet group beef and vegetables
Beef, barley, and sweet potato stew
Quick and easy beef stir fry
Healthy beef and broccoli
Mongolian beef
Healthy beef stroganoff, etc.
Low cholesterol meals for the family!
 There's no need to spend hours every day preparing cholesterol-friendly meals for your family when there are some really quick and easy options that your kids and family will enjoy. As an example:
A bowl of shredded wheat with slices of banana.
Baked beans with toast or a jacketed potato
A peanut or almond butter sandwich with no added sugar
Hummus dip on whole-meal pita bread slices
Peanut butter oatcakes with mashed banana
If you have a little more time, try some of these delectable low-cholesterol recipes for your family and kids:
Banana and oat pancakes
Easy salmon fishcakes
Almond and banana milkshake
Strawberry and watermelon smoothie
Chicken and mushroom pie
Black bean chicken and rice, etc.
30 minutes low cholesterol meal!
 You can have a healthy and filling meal on the table in just 30 minutes. These meals are high in fiber, a nutrient that can help your body eliminate excess cholesterol. These recipes are also low in sodium and saturated fat, making them ideal for those on a heart-healthy diet. Dinners like Chicken & Vegetable Penne with Parsley-Walnut Pesto and Tofu Tacos demonstrate that eating healthy can be tasty.
Chicken & Vegetable Penne with Parsley-Walnut Pesto
Chickpea Curry (Chhole)
Creamy White Chili with Cream Cheese
Easy Pea & Spinach Carbonara
Tofu Tacos
Indian Curry Fish
White Bean Ragout
Simply grilled steak fajitas, etc.
Conclusion
While some cholesterol is necessary for good health, excessive amounts can cause serious health problems. The ingredients in the nourishing dishes mentioned above are ideal for maintaining a healthy cholesterol balance. These easy recipes have everything you need for a low-cholesterol meal.