The consumption of food during the day that is not part of your main meals is referred to as snacking. Smaller food quantities are frequently supplied between meals as snacks. You might think about eliminating snacks from your diet if you're attempting to reduce weight. However, choosing the appropriate healthy weight loss snacks might really help you stick to your weight loss plan, and they don't have to be monotonous.
Between-meal, snacks that are filling can prevent you from overeating or giving in unhealthful temptations by keeping you from feeling ravenous. We all understand that a bag of nutrient-deficient chips or processed, sugary sweets may not be the best choice for a snack. So, the question is exactly what should be counted as healthy when it comes to snacks.
What should be counted as Healthy weight loss snacks?
Snacks that are high in essential nutrients are good for our health and are a good choice for snacks. Nutritious snacks are neither exotic nor foreign cuisine. These are regional and seasonal delicacies that can be found at your local supermarkets and online retailers. Simply pick snacks that contain the ideal combination of fiber, protein, healthy fats, and carbohydrates.
Additionally, eating a high protein weight loss snack will keep you full for a longer period. Mixed nuts, Slices of cucumber with hummus, almonds with dark chocolate, Slices of apple with peanut, popcorn, and roasted chickpeas are some of the examples which can be considered healthy weight loss snacks. Also, if you are looking for healthy snacks to buy, prioritizing snacks with fiber, healthy fats, and protein can help you stay energized and satiated. You should also concentrate on snacks with healthful ingredients.
If you are on a weight loss journey then mixing these super healthy weight loss snacks ideas with your daily exercise, yoga or Meditation may become the most beneficial thing for you.
Read more about- Meditation and its benefit
Benefits of eating healthy snacks:
If there is a long gap between meals and blood sugar levels fall, healthy snacks give you an energy boost.
Helps you control your appetite to avoid overeating at the following meal.
If you choose certain snacks like fresh fruit or nuts, it adds extra nutrients.
Can aid in maintaining adequate nutrition in cases where a person lacks hunger but is unable to consume complete meals, such as when they are ill.
Low-calorie weight loss healthy snacks aid in calorie burning.
Snacks high in fiber make you feel satiated.
Low-carb weight-loss snacks may help with weight loss, blood sugar regulation, and HDL (good) cholesterol.
Read more about- Blood sugar, diabetes, and how to live better with this.
Healthy sweet snacks for weight loss:
To attain your weight loss goals, have you limited your carbohydrate intake or cut away sweets from your diet? and work out a lot? However, it has recently come to light that cheats meals and portion eating are recommended as ways to reduce weight in a healthy way. Additionally, those who have jumped on the weight loss bandwagon might indulge in sweets. An assortment of sweet snacks that aid in your weight loss journey is listed here:
Healthy fruits with yogurt
Supper seeds pudding
Honey with roasted almonds
Dark chocolate
Baked peaches with almond filling
Almond butter cookies, etc.
Healthy weight loss snacks with tea:
Tea in the evening goes well with a few appetizers. When lunch and dinner are close together, the desires are at their peak. Butpakoras, fried Namkeen, mathri, Maida biscuits, chips, and other such foods with tea do nothing for the body but increase weight. If consumed regularly, these unhealthy snacks not only contribute to weight gain but also negatively impact our health. Here a list of some of the best healthy evening snacks for weight loss is given below, which will sate your appetite and benefit your body in a number of ways if you enjoy snacking on something while drinking tea.
Makhana
Popcorn
Bhelpuri with puffed rice
Roasted chana
Oven-baked ragi chips, etc.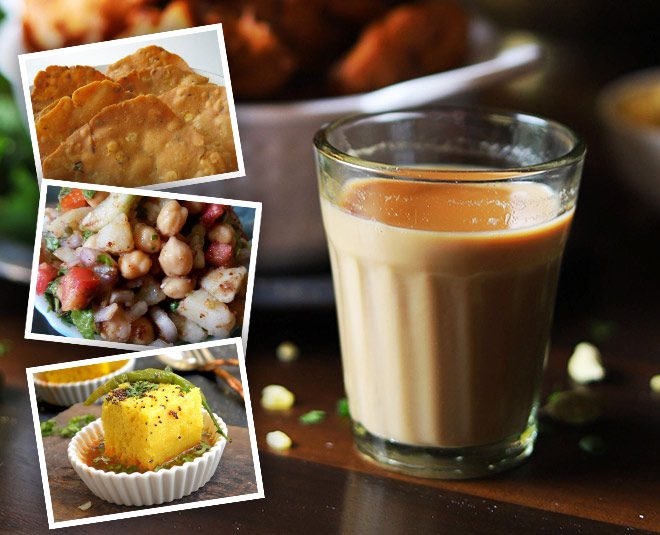 Indian healthy snacks:
You can maintain your energy and happiness throughout the day with  Indian healthy snacks. It doesn't imply that one should sacrifice the taste or quality of food. Finding flavorful, healthful alternatives is all that is required. Thankfully, there are plenty of choices in India. To help you, we've included some of the best Indian snacks below:
Beaten Moong
Poha
Gur chana
Sprouts
Corn soup or corn chat or baby corn pakodas
Dhokla
Kathi roll
Idlis
Baked samosa
Besan khandvi etc.
Healthy late-night weight loss snacks:
The hardest time of day for many of us to maintain our weight loss goals is at night. You make good choices during the day, but when the late-night cravings appear, it might be difficult to resist them. You can definitely grab a snack, but before going to the kitchen, be sure you're genuinely hungry and not just bored or worried.If you find yourself starving after dinner, we have listed some of the best healthy snacks for weight loss at night, that will satiate you without ruining your diet.
Popcorn
Dark chocolate
Dried figs
Peanut butter with apple
Frozen berries
Greek yogurt
Mixed nuts
Avocado toast
Cheese, etc.
Healthy snack ideas for adults:
Healthy snacks provide you with energy and keep you full in between meals. However, it's not always simple to pick a wholesome solution that won't bore your taste senses (looking at your raw veggies). For your convenience, we have compiled a list of healthy snack suggestions for adults. It only takes a few minutes to prepare them and they have sophisticated flavors and hearty vegetarian proteins.
Peanut butter with banana slices
Greek yogurt and fresh fruit skewers
Soft tofu and peaches
Yogurt with finely chopped fresh fruit, nuts, and granola.
A homemade wholegrain muffin with blueberries, etc.
Healthy snack recipes for weight loss:
These simple "healthy snack recipes" are perfect for utilizing leftover scraps. Just take a few things from the fridge and get inventive if you don't have the exact ingredients specified or want to tweak them to match your diet or allergy needs!
Avocado rice cake: Spread 2 teaspoons of mashed avocado on a rice cake. Add a few dashes of red pepper flakes, salt, pepper, and garlic powder. Squeeze a tiny wedge of lemon over the avocado just before eating, then devour!
Jelly Yogurt with Peanut Butter: Combine 1/2 cup plain Greek yogurt and 1/8 teaspoon vanilla essence. Add 2 teaspoons of natural peanut butter and 1 teaspoon of low-sugar jam on top. Use a spoon to stir everything together, then devour. Try using blackberries or strawberries in place of the jam. Add a spoonful or two of granola or chopped peanuts if you're in the mood for some crunch.
Lime Pie Yogurt: Blend together 1/2 cup plain Greek yogurt, 1 teaspoon honey, 1/8 teaspoon lime zest, and 2 teaspoons fresh lime juice. Add a spoonful or two of crushed graham crackers.
Yogurt with Cinnamon Trail Mix: Combine 1/2 cup plain Greek yogurt with 1/8 teaspoon each of cinnamon and vanilla extract. Add chopped pecans, raisins, and pepitas as a garnish (I used about 2 teaspoons of each one).
Quick Chickpea Salad: Combine 1/2 cup of cooked chickpeas, 1 tablespoon of feta crumbles, 5 to 6 grape tomatoes cut in half, 1/2 teaspoon of extra virgin olive oil, 1 teaspoon of red wine vinegar, and 1/4 teaspoon of dried oregano. If you have any on hand, season with salt and pepper and top with chopped fresh herbs.
While selecting nutritious snacks, keep in mind the following guidelines as part of a balanced diet:
Products having a lot of sugar or sodium should be avoided.
Pick foods that are high in fiber yet low in sugar and fat.
Despite having a small serving size, nuts remain a healthy choice.
Always consume the appropriate portion size as indicated on the nutrition information label. Unnecessary weight gain is promoted by taking too much.
The greatest snacks are those which are made with whole grains, fruits, veggies, and low-fat dairy products.
Limit sugar-sweetened beverages, especially colas and soft drinks. Juices made from natural, fresh fruit provide the highest nourishment. Tetra pack juices lack nutrition and have an excessive amount of sugar.
Final words:
Your attempts to lose weight depend on what you eat in between meals. A nourishing snack is one that is rich in vitamins and minerals. It should be substantial enough to stave off mid-meal hunger pangs, but not so heavy that it stifles your appetite for your main meals.
A notion recommended by experts for reducing cravings and assisting with weight management, healthy snacking can be done as part of eating small, regular meals. There are many choices among snacks for those who looking for healthy snacking. These will make you feel satiated and energized while assisting with weight loss or maintenance. You may apply the proverb "you are what you eat" in this situation because when you make healthy decisions, you ensure that snacking provides you with the most nutritive benefits.